This graph displays the transformer's load %, derived from the measured data based on IEC Loading Guide [1].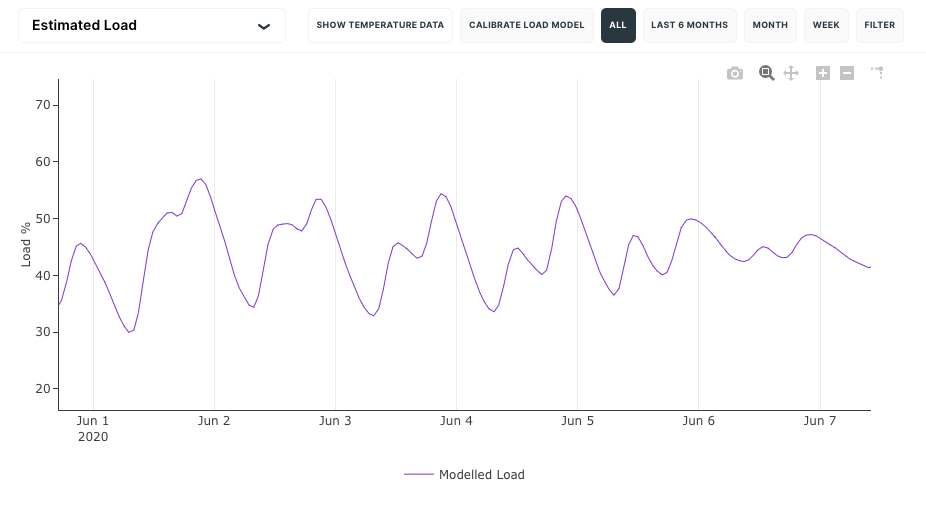 The Estimated Load graph allows the overlay of the measured top and bottom temperatures over the load model. To display the temperatures click Show Temperature Data at the top of the graph. 
The variation in load is proportional to the top oil to ambient temperature differential [1]. With the use of the temperature overlay, you can determine how closely the load model matches that of the actual transformer.
The Estimated Load graph can also be used to calibrate the configuration parameters of the transformer to better match the real-life operation of the transformer. In this way, more accurate results can be derived from the measured data acquired by the Aurtra HealthSense.
Calibration can be done either from the top of the graph by clicking Calibrate Load Model, or in Configuration in the Model Configuration section.
For more information go to Load Calibration for HealthSense. 
[1] BS IEC 60076-7:2018. Power Transformers. Part 7: Loading Guide for Mineral-Oil-Immersed Power Transformers. 2018.